By Debbie Gliksman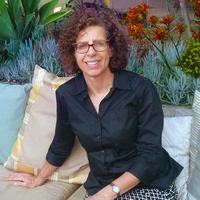 I was extremely honored to receive the Merit Award for Cost Efficient Projects in the 2014 APLD Landscape Design Awards for my own garden. The challenge was to implement my core beliefs – creating a beautiful, functional and environmentally friendly space – within a tight budget of $20,000.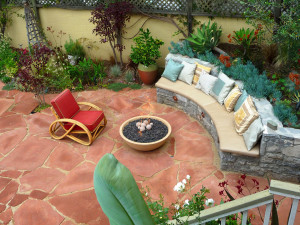 I replaced the cracked, concrete pavement with luxurious red flagstone laid on gravel to keep the surface permeable. The beautiful, circular bench and raised garden beds were built with the recycled concrete, using the varying thickness of the material to create a natural stone look. The bench and fire pit serve as both a focal point and a natural place to congregate. Careful planning kept the cost of plant materials to a mere $200. Many plants were saved before demolition and stored for later use while others were plants were divided or grown from cutting.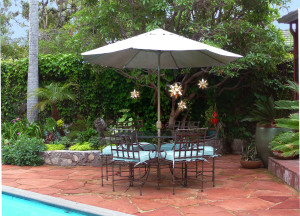 We adore our new garden and use every part of the backyard – whether sitting on the bench by the fire pit, swimming in the pool, cooking and eating in the outdoor dining area or just relaxing by the fountain. It's the perfect haven on a quiet morning and the best place to de-stress after a long day.