Membership in APLD® and the APLD California Chapter comprises standards of practice, categories of membership, and benefits. Visit APLD.ORG to learn more about member categories and benefits. The APLD California Chapter encourages members to pursue a path to APLD Certification. Learn more about how to become an APLD Certified Member here. 
APLD benefits offered to all members of the national organization
---
APLD California Chapter Member Benefits
APLD California Chapter members receive these additional benefits
Invitation to chapter and district meetings that host dynamic, informative speakers.
Inclusion in educational workshops and seminars.
Invitation to special members-only events.
Optional participation in District and Chapter board meetings.
Participation in the Chapter's exclusive Yahoo group, where members routinely share professional tips and experience.
Advocacy updates, and opportunities to participate in the public process, including our annual Day on the Hill.
---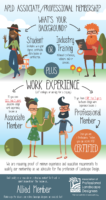 Selecting Your Membership Category
If you are unsure of whether you should join as an associate or professional member, please
see the infographic
to help you determine the correct category.
If you are an allied colleague,  please review the Allied member category. APLD welcomes a broad array of allied professionals, including educators.
Educators! The membership category for educators has returned. Please pass the word that educators are welcome at a discounted membership fee. 

Click here for FAQs about APLD's membership structure.
---
Have you retired from your career as a landscape designer? Congratulations. We honor our retired members, many of whom founded and continue to shape our organization in California. Please contact  the APLD Membership Director at membership@apld.org for more information.
---